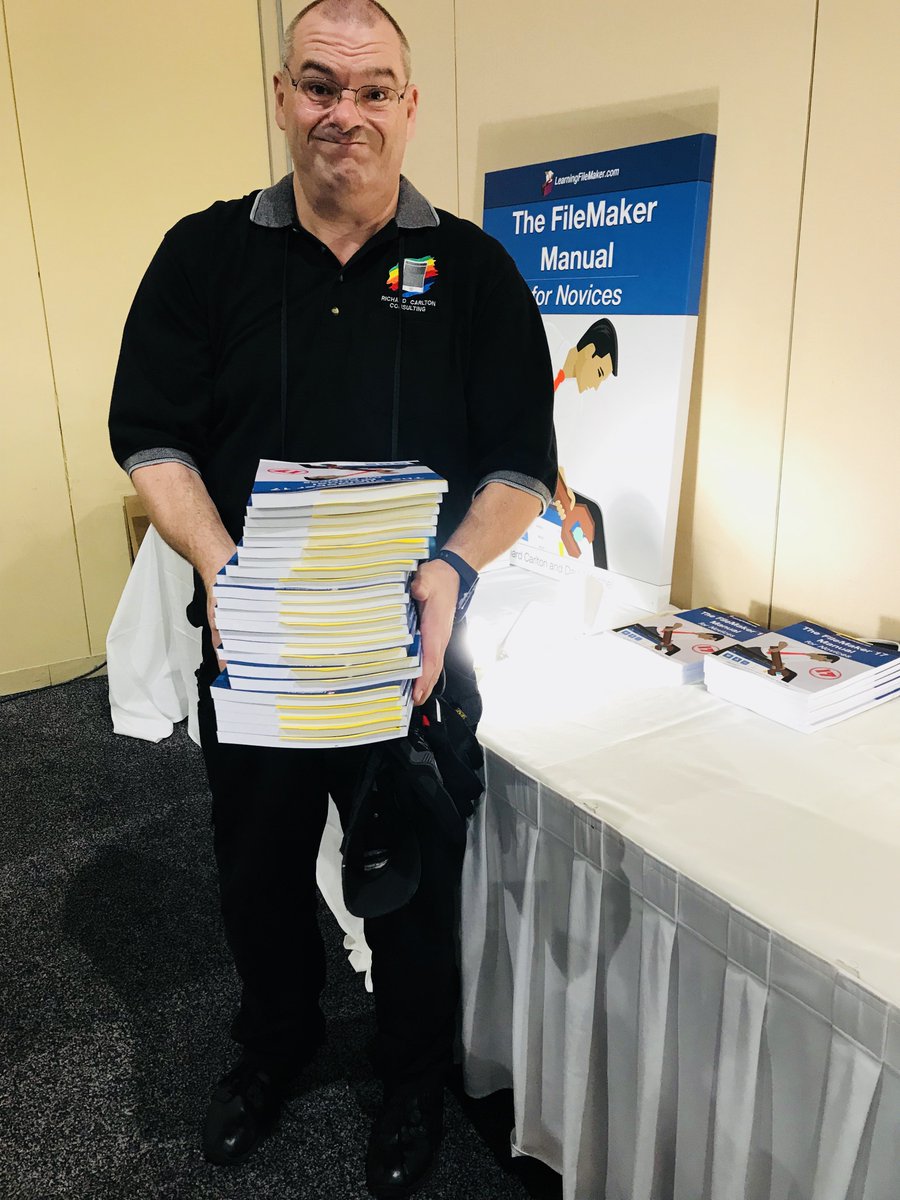 Richard Carlton, CEO & Senior Engineer of RC Consulting Inc., will be helping us recap the best of DevCon 2018: sessions, training day, etc. He'll be sharing with us what's new and what's hot in the developer community, on  FileMaker 17 (now the Workplace Innovation Platform), and at Richard Carlton Consulting Inc.
If you missed DevCon, you're not going to want to miss this meeting; and if you attended DevCon 2018, we don't want to miss hearing from you. By prepared to see and to be introduced to some fascinating topics (by reviewing the DevCon 2018 Schedule , or downloading DevCon2Go18).
About the Speaker
Richard Carlton is a long time veteran of the FileMaker Community. With his 28 years of experience, he has built a team of 32 FileMaker developers and supporting staff throughout North America. The headquarters of RCC and Learning FileMaker are in Santa Clara, CA.
Richard is best known for his video courses on the FileMaker Platform, developing "FM Starting Point" Business Software (free to everyone). RCC is involved with every facet of the FileMaker platform including: training, development of custom apps, and large scale deployments with organizations. Richard has published numerous FileMaker Books available on Amazon.
Richard has been a long time speaker at the FileMaker Developer Conference, and provides free webinars to answer critical questions about the FileMaker Platform. Richard enjoys spending time with his family, their rescue cats, and working to earn his commercial pilots license.
Oh, and there will be pizza. So please RSVP!
RSVPizza: Include your FileMaker Community username to get an extra reminder before the meeting and to be announced so others have an opportunity to get to know you. (Also, even a 'No' adds you to our mailing list for 12 months.)
FileMaker Auditorium
5201 Patrick Henry Dr.
Santa Clara, CA 95054
Join DIGFM  at 7pm
https://global.GoToMeeting.com/join/510096773
Discuss DIGFM: DevCon 2018 Roundup (9/13/2018; Santa Clara, CA)
This Community post is in the form of a question, because the recording or the reply with the most thoroughly relevant notes is the Correct Answer and will move to the top.
Previous Meeting: DIGFM: Party Down at School with 34 Proof (7/12/2018; Santa Clara, CA)